PORCELAIN VENEER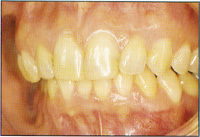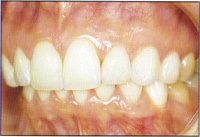 One of the newest and most exciting techniques in dentistry today is the etched porcelain veneer procedure. This technique has been used for both cosmetic and restorative purposes. The technical sensitivity of this treatment method has created some problems for practitioners. Lasco, working with several leading clinicians, has attempted to solve some of these problems.
Most clinicians agree that, as with all prosthetic procedures, porcelain veneers should be placed on properly prepared teeth. Unlike conventional crown procedures, the porcelain veneer preparation is a MINIMAL INTRA-ENAMEL reduction. This type of enamel-plasty requires new instrumentation to assist the dentist in removing just the right amount (approx. 0.4 - 0.5mm) of enamel. Ideally, some organic material should remain for proper etching. A series of diamond abrasive have been specifically designed for this purpose.
The Depth Cutter Set includes a DC2, DC3, DC4, DC5, DC6, DC7, and DC10.
FREE GROUND SHIPPING IN THE USA WITH ANY ORDER OVER $75.00
To order an individual size, please click on the picture or name of the bur you wish to order and it will be added to your shopping cart. To order a set, please click on the description of the set.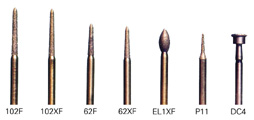 ONLINE ONLY $41.65

ONLINE ONLY $41.65
INDIVIDUALLY $5.95 Each